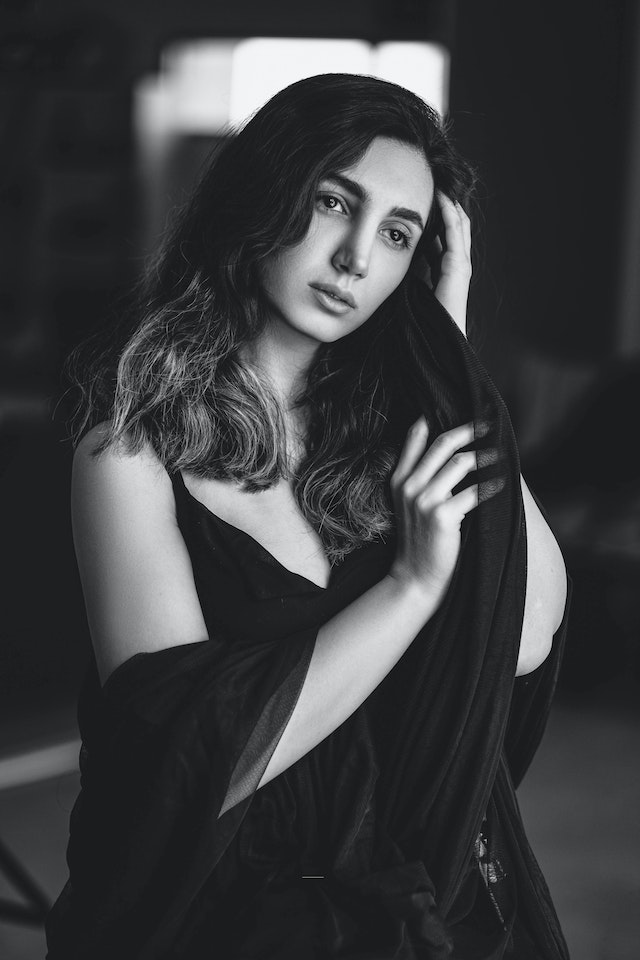 As your lifestyle, health, and aesthetic goals change, you may decide to remove or replace your breast implants. Healing from explant surgery is critical to achieving your desired outcome, enhancing your appearance and quality of life. With breast implant removal, board-certified Orland Park plastic surgeon Dr. David Dreyfuss helps Chicagoland women resolve implant-related health complications or enter a new stage of their lives.
Breast explant recovery is similar to healing from breast augmentation. You should anticipate taking one to two weeks off from your everyday activities to rest and focus on self-care. If you have any concerns or questions, Dr. Dreyfuss and his team are only a phone call away.
In this post, Dr. Dreyfuss shares eight tips for a quick and comfortable breast implant removal recovery.
What Is Breast Implant Removal?
Explant surgery is the process of removing breast implants. Women in Chicago are increasingly opting to remove their implants for multiple reasons. Some patients are dissatisfied with their results after breast augmentation, while others experience complications. The most common reasons for explant surgery are:
Don't like the feel or look
Ruptures or leaks
Capsular contracture
Size adjustments
During the procedure, Dr. Dreyfuss may remove scar tissue or silicone from implant leaks. You may wish swap old implants for a different shape, size, or material, or you may no longer want implants at all. You don't need a particular reason to remove implants. While the surgical process is straightforward, choosing a highly qualified plastic surgeon is vital to achieving an optimal outcome.
How Long Does It Take to Fully Recover From Breast Implant Removal?
You may have some uncertainties about getting an explant surgery, especially when you consider how this procedure might affect your life. Like most patients, explant recovery is a necessary detail to consider when contemplating the procedure.
Because you've already had breast surgery, you have some idea of what to expect. However, if your original procedure was several years ago, your previous recovery may not be the best yardstick.
Since everyone heals at a different rate, no surgeon can guarantee a specific recovery timeline. However, we can estimate based on other patients' experiences.
On average, most women can return to work in a week.
Jobs that require strenuous lifting or movement require a longer recovery.
Remember, it's vital to listen to your body and get plenty of rest. Rushing back into your usual routine too soon can cause complications and adversely affect your results.
Explant Surgery Recovery Tips
Expect to spend the first several days after surgery recovering at home. Typically, we remove sutures and fitted drains two or three days after surgery. During this time, you should not work or engage in physical activity. In addition, you must avoid exposing your incisions to the sun, abrasion, excessive pulling, or stretching as they heal.
Here are Dr. Dreyfuss' top eight post-surgery recovery tips for explant patients.
1. Follow Your Surgeon's Aftercare Instructions
Before you leave the surgery center and go home to recover, Dr. Dreyfuss and his staff will give you a list of what you can do to speed your healing process. Make sure you follow these instructions to the letter. If you have any questions regarding the directions, call us for clarification.
2. Wear a Compression Garment or Surgical Bra
Compression garments are vital to postoperative care for plastic surgery patients. They accelerate healing by helping you manage swelling, bruising, and discomfort after explant surgery.
There are several advantages to using compression garments:
Reduce swelling, bruising, and skin sagging
Promote blood circulation
Reduce postoperative discomfort
Are comfortable to wear
Help achieve optimal benefits
In many instances, Dr. Dreyfuss will fit you with a medically approved compression garment. You should wear this at all times, except when bathing or showering. After your initial follow-up appointment with Dr. Dreyfuss, he will advise when you can remove the compression garment for extended periods.
3. Avoid Strenuous Activities or Lifting Heavy Objects
After explant surgery, it will take several weeks to regain strength, but your endurance should return to normal in time. Follow these guidelines during your recovery:
Perform any muscle toning exercises Dr. Dreyfuss suggests.
Do not lift anything weighing more than 10 pounds – including children, laundry, and groceries – until six weeks after the surgery.
After six weeks, you may gradually lift heavier items if it does not cause discomfort around your incisions.
Walking and stair climbing are excellent workouts for strength and conditioning. Start taking five- to 10-minute walks around your home, yard, or neighborhood the day after your surgery and slowly increase every week week.
Do not do strenuous exercises like contact sports, tennis, jogging, or weightlifting for at least two months after your operation.
It is normal to get tired more quickly after surgery. Pace yourself, and don't overdo it.
4. Get Plenty of Rest and Avoid Activities That Put Stress on Your Chest
Depending on your job, you may need to take between one and two weeks off work. During this time, sleep as much as you feel you need to. Your entire focus should be rest and recovery, to take catnaps throughout the day if you are drowsy. If you feel alert and well-rested, there's no need to nap.
Getting enough uninterrupted sleep during recovery is crucial because your body does most of its healing during the REM sleep phase. Unfortunately, the cycle starts over when you wake up, so if you awaken before your REM phase, your brain will begin from scratch when you fall back asleep.
5. Eat a Healthy Diet and Stay Hydrated
The meals you eat in the days, weeks, and months after your explant surgery can affect your recovery and healing. Nutritional awareness can prevent post-surgery complications like infections and constipation.
When filling your fridge and pantry for recovery, consider opportunities to improve your typical diet. For example, you may reach for processed foods because they are convenient, but prepared meals often include artificial ingredients and added sodium and sugar.
Eating more fish, fresh fruits and vegetables, and lean meats like chicken and turkey can enhance your body's healing process. To prevent dehydration, keep a glass of water nearby at all times.
6. Attend Follow-Up Appointments With Dr. Dreyfuss
During early recovery from explant surgery, you will require additional medical attention to remove sutures and evaluate your healing process. Dr. Dreyfuss will schedule post-procedure follow-up appointments that he expects you to keep.
Dr. Dreyfuss sees each of his patients after their surgery multiple times to review healing progress, update recommendations for the safest recovery, and achieve the best benefits possible. The cost of these post-operation visits is part of your surgical fees.
7. Consider Physical Therapy or Rehabilitation
Healing from breast surgery means using your chest muscles and upper body as little as possible. We recommend you allow four weeks before resuming your usual exercise routine. Instead, you can get your heart rate up with gentle walks.
A physical therapist can design a post-surgery program that efficiently complements your healing and helps you adapt to your new chest contour while quickly normalizing breast sensitivity. In addition, massage therapy is beneficial and improves comfort levels during your recovery. 
8. Take Time to Adjust Emotionally and Psychologically After Surgery
Surgically changing any aspect of your appearance is a significant decision. While healing from your explant procedure, you may find yourself struggling with emotional ups and downs. Don't be ashamed to ask for help when you need it. Find support from compassionate friends and family members, or work with a therapist. If you don't feel mentally well, your recovery will be more challenging.
Why Partner With Dr. Dreyfuss?
In addition to amassing several years of surgical practice and earning certification from the American Board of Plastic Surgery, Dr. David Dreyfuss brings a unique blend of artistry, skill, and compassion to his craft. Patients from Chicago and beyond choose Dr. Dreyfuss for various surgical and non-surgical procedures, including breast augmentation, laser skin resurfacing, eyelid surgery, and much more.
When you call us for a consultation, know that Dr. Dreyfuss will work you personally, from your initial visit to the final post-operative appointment. If you're seeking a change by removing your breast implants and need more information about explant surgery, we invite you to come and visit us to learn more about our practice.
You can book a virtual consultation with Dr. Dreyfuss or call our office at (815) 806-9400.