Chicago EmSculpt Neo by Dr. David Dreyfuss
Men and women interested in maintaining attractive, well-balanced contours understand that excess fat resists athletic motion. This battle forces them to increase their effort to increase contractions during each workout. The process is time-consuming, wastes energy, and requires patience to achieve aesthetic goals.
Our Chicago EmSculpt Neo is the first non-invasive body sculpting procedure that delivers simultaneous fat elimination with muscle toning in a 30-minute treatment session. Those interested in eliminating unwanted fat bulges while toning existing muscles find this advanced treatment useful to reach their bodybuilding goals.
If you would like to learn more about EmSculpt Neo, schedule a consultation with Dr. Dreyfuss or call  our office at 815-806-9400.
What Is EmSculpt Neo?
The EmSculpt Neo we offer our patients at our aesthetic center in Orland Park builds off the legacy of its predecessor, EmSculpt. It delivers high electromagnetic energies and radiofrequency at once. The benefits include more fat removal and muscle growth than any other treatment, in less time and for less money. Another advantage of EmSculpt Neo is it can treat patients with a BMI of up to 35!
This new favorite of celebrities like Carmen Electra, Jenny McCarthy, Drew Barrymore, and many others is a well-kept secret of professional trainers for athletes, actors, and models.  Not only does it provide body-shaping benefits, but it can deliver skin tightening, too.
How Does Our Chicago EmSculpt Neo Work?
The process involves an advanced device that emits HIFEM+ energies with synchronized radiofrequency. The radiofrequency quickly raises the muscle temperature by several degrees. This heating prepares the target muscles for stress, much like the warmup portion of a workout. In under four minutes, the subcutaneous fat will reach temperatures that cause apoptosis, permanently damaging the fat within the treatment area and slowly removing the fat cells naturally. Clinical tests reveal an average of 30% reduction of subcutaneous fat.
Bypassing brain limitations, the HIFEM+ energy will cause muscle fibers to contract in target areas not achievable during a workout. This extreme stress will force the target muscles to adapt, increasing muscle cells and fibers, causing them to grow. Clinical tests indicate an increase of 25% muscle growth on average.
Importance of Strong Core Muscles
The body's core is a set of tendons, joints, bones, and muscles critical to mobility and strength. The core includes the hips, pelvis, lower back, abdomen, and chest and is an integral part in the function of every other muscle group. A healthy and fit core can prevent injury, keep you strong, flexible and energetic, and allows your body's musculoskeletal system to work efficiently.
EmSculpt Neo Improves Diastasis Recti
A huge benefit of our Chicago EmSculpt Neo is it helps with dastasis recti. This condition is where abdominal muscles on either side of the navel separate, causing a belly pooch. This cosmetic concern is common in women over 35, mothers after pregnancy, and men who were obese. Diastasis recti also may cause symptoms like poor posture, lower back pain, or hernia. A regular EmSuclpt Neo treatment plan can help core muscle regain strength gradually.
Lunchtime Treatment, Fast Results
EmSculpt Neo is a nonsurgical treatment that requires no preparation or recovery. The treatment session will consist of lying down in a comfortable position while the technology does its work. We can apply the apparatus to your buttocks or abdomen, creating a stimulating workout in only 30 minutes. It will feel much like exercising during an intense and rewarding workout. The only difference is you will be perfectly comfortable throughout. After treatment, you can return to your typical daily routine without worrying about recovery or downtime.
EmSculpt Neo Benefits
While some patients see positive results as early as the second treatment session, you should notice a muscle tone improvement before fat reduction. Fat reduction takes longer because it takes your body time to process naturally.
Unlike other body-sculpting procedures, Emsculpt NEO is useful on a broader range of patients. It is effective for patients with a body mass index of up to 35. The original EmSculpt limit was 30.  The EmSculpt Neo patient, unlike the original EmSculpt patient, is someone with additional fat layers, not for just thin people without a shapely figure.
At Dreyfuss Plastic Surgery, we have received tremendous feedback from patients due to EmSculpt Neo's stress-free and comfortable sessions. They also appreciate they can return to work after a treatment session to go hand-in-hand with their busy lifestyles.
Ready to Get Started?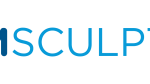 If you would like to learn more about EmSculpt Neo, schedule a consultation with Dr. Dreyfuss today by calling 815-806-9400 or contacting us to schedule a visit.
EmSculpt Neo FAQS