CoolPeel Laser Facial in Chicago
Men and women of all ages seek practical skin resurfacing treatments. However, with today's fast-paced lifestyles, everyone wants the results without the lengthy recoveries. The SmartXide Tetra CO2 laser can perform various treatments, including the CoolPeel laser facial.
CO2 lasers have long been the standard for resolving aging skin and producing noticeable improvements for wrinkles, age spots, and uneven skin texture. However, these results came after days or weeks of downtime, limiting a willingness to take the time to heal.
For that reason, board-certified plastic surgeon Dr. David Dreyfuss is proud to offer CoolPeel – an advanced CO2 laser treatment to reduce unsightly fine lines, sun-damaged skin, and large pores as well as enhance skin textures with practically no downtime!
If you would like to learn more about our new CoolPeel Laser Facial, schedule a consultation with Dr. Dreyfuss or call (815) 806-9400.
How does the CoolPeel Laser Facial Work?
The Tetra CO2 laser used for CoolPeel treatment creates tiny openings in the skin to trigger your body's natural healing response. In turn, your body starts producing more new collagen, ultimately restoring a smooth, fresh skin surface.
While previous fractional ablative laser therapies worked through a similar mechanism, the CoolPeel system delivers light pulses without the intense heat. CoolPeel is as efficient as traditional CO2 treatments – but with little to no downtime.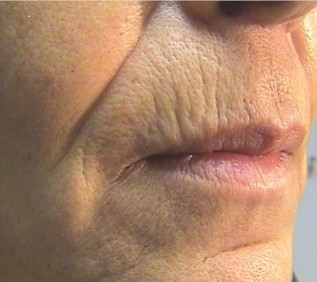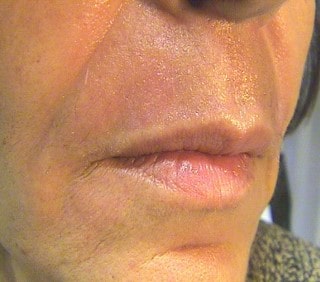 What is CoolPeel Treatment Like?
During your CoolPeel laser facial, we'll move the laser over the treatment site using an H-pulse to deliver an effective fractional ablative treatment that penetrates the entire skin surface. It's exceptionally gentle, so you won't need a topical anesthetic or numbing cream. As the laser permeates the skin, you may feel a mild tingling sensation. The process takes approximately five to 15 minutes.
You can return to your daily routine directly after treatment. However, you may experience some redness for a couple of days, similar to a sunburn. Be sure to moisturize your skin as it heals.
CoolPeel + Vivace Microneedling RF
Want to double down on treating fine lines, lax skin, and uneven skin textures? CoolPeel, combined with Vivace Microneedling RF, combines microneedling, skin-tightening radiofrequency, and LED to significantly enhance skin beauty. Like CoolPeel, Vivace is not painful and has zero downtime, delivering an optimal non-surgical skin resurfacing treatment that's quick and convenient.
CoolPeel Laser Facial Recovery
After your CoolPeel laser facial, expect to experience some degree of skin redness and warmth. Dr. Dreyfuss will supply you with a customized moisturizer to keep your skin hydrated. Most patients can return to their daily activities, but should take adequate sun protection precautions.
You can wear makeup within 24 hours. Skin dryness, roughness, and light peeling are the most typical side effects and are no cause for concern. Post-treatment experiences vary depending on the depth and intensity of the CoolPeel laser administered. Dr. Dreyfuss will inform you what to expect before having the CoolPeel laser treatment, so you are prepared.
Key Benefits of CoolPeel Laser Facial
The CoolPeel CO2 laser gives your provider more control than any other CO2 device. For instance, it has more scanning patterns than its predecessor, the SmartXide Dot CO2 laser. So, whether you need to address fine lines in the delicate eye area or surface ablation of wrinkles, our CoolPeel laser interface allows us to deliver treatments with incomparable precision. It's a one-of-a-kind CO2 laser for acne scars, wrinkles, dark spots, sunspots, and more.
What Results Can I Expect From CoolPeel?
Your skin will begin to glow after three to four days, and the appearance of wrinkles, blemishes, and enlarged pores will diminish. CoolPeel treats multiple cosmetic skin concerns. After your appointment, you can expect to:
Minimize sun damage and dark spots
Reduce pore size
Smooth fine lines
Reduce the appearance of acne scars
Improve skin texture
We can treat your neck, face, and hands with the CoolPeel CO2 laser. As with any skin resurfacing therapy, multiple treatments can optimize your results, so we usually recommend two to three CoolPeel sessions.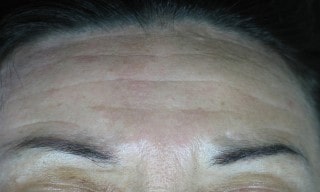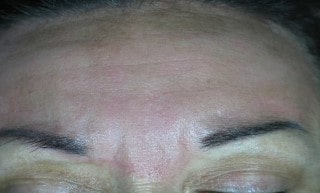 Excellent Treatment for Scarring
Not only can we treat fine lines and uneven skin tones with a CoolPeel laser facial, but Tetra CO2 laser can also deliver a more aggressive skin resurfacing for patients experiencing significant scarring or deep lines and wrinkles. In addition, Tetra CO2 requires less downtime than other laser skin resurfacing used for aggressive treatment because of its exclusive and innovative DEKA Pulse technology.
To learn more about CoolPeel ablative CO2 laser technology, contact board-certified plastic surgeon Dr. David Dreyfuss to schedule a consultation.
CoolPeel Laser FAQs
Am I a good candidate for CoolPeel?
Good CoolPeel candidates are looking to reduce the appearance of sun-damaged skin, fine lines, large pores, and improve skin textures. They also seek a more youthful, refreshed, and radiant appearance.  
How long does it take for a CoolPeel laser facial to work?
Facial spots should diminish in less than a week, with pores 100% better. In addition, the CoolPeel® facial treatment is wonderfully quick and easy, with immediate results and skin improvement over several weeks.
How much does CoolPeel cost in Chicago?
The total price tag for your CoolPeel skin resurfacing will depend on the issues you want to address, the areas you have treated, and whether you opt to combine CoolPeel with other innovative technologies such as microneedling. You may also need more than one appointment to resolve all your concerns. We'll provide an accurate price quote at your consultation.
Does CoolPeel require anesthesia?
Though anesthesia is not necessary for the CoolPeel facial, Dr. Dreyfuss may apply a topical numbing cream for additional comfort.
When can I resume my daily skincare routine?
After your CoolPeel facial treatment, it is vital to keep your skin moist and hydrated. We may recommend specific medical-grade products for you to use in the weeks following your session. During your consultation, ask Dr. Dreyfuss which products he suggests and how soon you can return to your daily skincare routine.