Contour Your Core Before Summer with a Tummy Tuck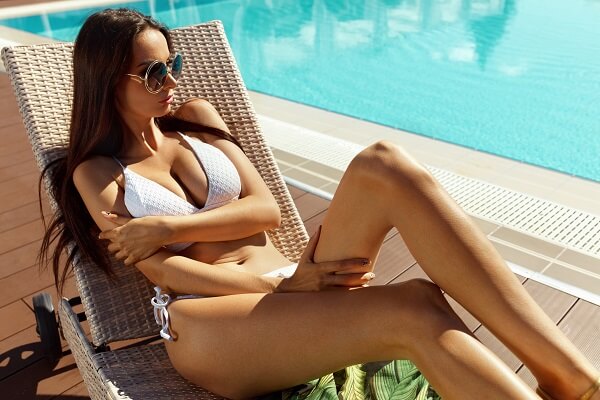 Spring is upon us, and the weather is about to turn. That's right, grass will turn green and flowers will bloom. For many, this is a great time of year. A time to discard the coats and winter boots and shop for that summer wardrobe.
There are colorful dresses to buy with light fabric to show off that shapely figure. Well – that's if the figure is shapely to show off. And then you probably need another bathing suit or two, maybe that bikini you've wanted to buy. But if the body is not ready, you might want to hold off on that too. Or – you can schedule a consultation at Dreyfuss Plastic Surgery to get your core tight before summer.
Don't Wait
Spring is here, so don't wait much longer if you want to achieve a tighter tummy by summer. Make the call today and get the process started. The first step is a consultation. This visit is where you and Dr. Dreyfuss get to know one another, and you can learn more about the procedure.
It also gives him a chance to understand your medical situation and the reasons you want the procedure. With this information, he can move forward with a surgical plan.
What a Tummy Tuck Does
Abdominoplasty is an aesthetic procedure that contours the abdominal area. There are two popular versions, a mini-tummy tuck and a full tummy tuck. The full tummy tuck is more invasive and requires a longer recovery. Here, Dr. Dreyfuss creates an incision across the pubic area from hip bone to hip bone.
With these incisions, he can remove unwanted fat pads and any excess skin that sags. He also tightens the underlying abdominal muscles with sutures resulting in a tight and firm tummy. Recovery can be up to four weeks when incisions heal and swelling subsides.
For patients who require less work, but need to remove excess skin below the navel, a mini tummy tuck may be suitable. This technique is less invasive than the full abdominoplasty and requires less recovery time. The mini-tummy tuck will remove excess skin and stretch marks, so you can feel confident in the more revealing summer apparel. And for an ideally sculpted waistline, both full abdominoplasty and a mini tummy tuck can also be performed with liposuction to reduce excess fat on the upper abdomen and the sides.
Tummy Tuck Results
Many Chicagoans have had weight fluctuations or pregnancies which have changed their body contour. This damage is especially true around the tummy. Loose skin and stretched muscle do not add up to the most attractive mid-section, and diet and exercise can only do so much.
That's where Dr. Dreyfuss and his team can help you achieve the body contour you want for this summer. Your figure will improve with a tighter midsection by eliminating stubborn fat and sagging skin. You will also enjoy a smooth skin presence, with underlying tissue tight and less skin stretched across a smaller tummy.
Your clothes will fit better and you might drop an inch or two. But you shouldn't think of a tummy tuck as a weight loss treatment – It is a body contouring surgery designed to help finish the job diet and exercise couldn't finish.
Getting Started
The first step in your journey to a taut and firm tummy is giving us a call to schedule a tummy tuck consultation. It's that easy. Then you will meet with board-certified Dr. Dreyfuss to get all the information you need to determine if a tummy tuck is for you.
He will perform a physical exam and tell you what he thinks will be the best course to follow. If you decide to move forward, we will schedule a surgery date and you will receive pre-operation instructions.
Enjoying Your Results
Before you know it, you'll be wearing jeans that accentuate your new form, and blouses that show you off without embarrassment. You will have a new-found confidence and self-esteem, and it will show in the way you carry yourself. Simply put, you'll feel better about how you look, and it will show.
For more information about how you can contour your core and enjoy a tighter tummy this summer, call Dreyfuss Plastic Surgery at 815-806-9400 or schedule a consultation today.