There are few procedures which improve body contours like a tummy tuck. Eliminating excess skin and fat and reinforcing the abdominal wall will pay huge dividends not only in addressing cosmetic concerns but also increases confidence and self-esteem. Because the operation involves wide-ranging correction to the abdomen, it requires extensive recovery to ensure a successful outcome. Sleeping is an integral part of the body's medicinal course toward healing and should be taken seriously after tummy tuck surgery. 
One of the challenges for patients is to find a comfortable sleep position after surgery and to prepare your home to make you as comfortable as possible. Because surgeons often combine liposuction with a tummy tuck, it makes sleeping comfortably all the more difficult.  Here are some helpful hints to make sure you get the rest and sleep you need during tummy tuck recovery. 
Get Ahead of the Pain After Surgery
When you wake from a tummy tuck, you may experience some discomfort, especially after your anesthetic wears off. If this happens, you should ask for something in the recovery room to relieve the pain. When you get home, start taking your prescribed pain meds immediately as directed to get ahead of the pain. Next, take as directed for the next few days until you feel confident you can manage without the pills. This medication will help you sleep as well, so if your struggling to sleep at night, they can be used as a sleep aid for the first week or two. 
After one week of taking your medication, you should look to wean yourself off. The healing process will advance quickly with the need for pain medication decreasing daily.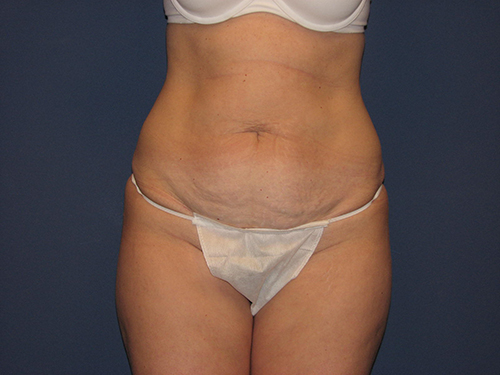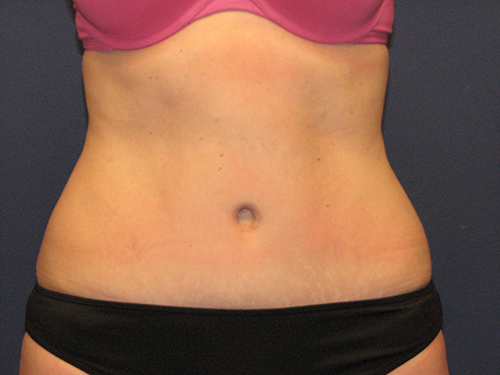 Don't Sleep Lying Flat
Extending your body straight from head to toe may put pressure on your incisions and hamper their healing. It's best to find a comfortable position that relieves this pressure and allows those sutures to stay in place without any pulling or stretching. Although sleeping on your side may be acceptable, many may find themselves tossing and turning, which can cause wounds to be pulled or open. Because you can't sleep on your tummy, we recommend finding the most comfortable position on your back. 
Recliners offer the optimal position to ensure there is little to no pressure on your wounds. The head is slightly lifted with the knees up and the buttocks down. This position is ideal for healing but may not be the best for many to fall asleep. To prepare for your surgery, you may want to start sleeping in this position before your tummy tuck to get used to sleeping soundly like this before your recovery. 
If you don't own a recliner, you can create the same scenario with incline or horseshoe pillows designed to elevate certain parts of your body. Many patients feel a large, body-sized horseshoe pillow will give them the position they need in their bed. Using a large pillow under the knees will give you the best position in your lower extremities as well.  
Prepare Your Home 
It's essential to have everything you need within reach when you get home after surgery. Water, snacks, reading material, digital devices, and remote controls should be within arms reach in a spot where you can get comfortable. This convenience will help you fall asleep throughout the day while you recover at home. 
Although you should walk gingerly at least once a day after surgery, you should make sure you have a comfortable resting area where you can sleep undisturbed. 
Learn More
If you would like more information about tummy tuck surgery and its recovery, contact us today and schedule a consultation. 
Call us at 815-806-9400 or Contact Us Today!