Is Bigger Better? Your Guide to Breast Implant Sizes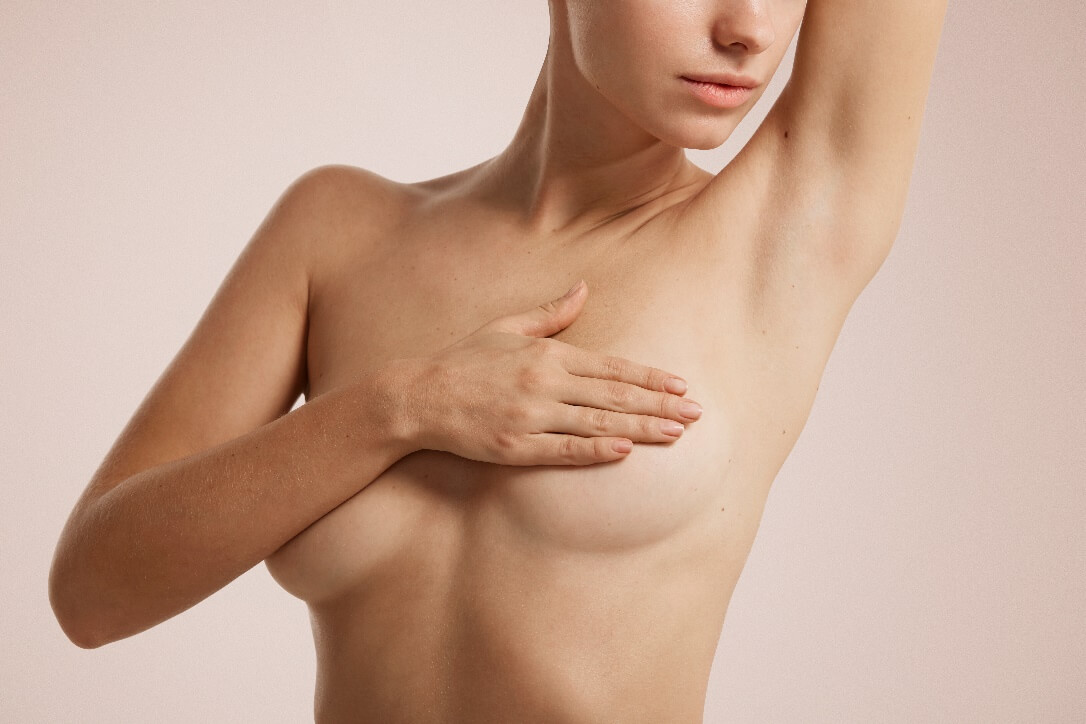 Breast enhancement is all about being bigger—but there's more to it than that. You also want to find the perfect size for you, and that requires a little bit more work than finding the biggest implant you can get. If want help with finding the right size of implants, check out our handy guide on breast implant sizes.
How to Size Breast Implants
You might think it's as easy as picking a cup size, but picking the right size is much more complicated. Since cup sizes are actually different across different bra manufacturers, it's a pretty bad way to convey your desired implant size to your surgeon. Breast implants are actually measured in three ways: diameter, volume, and profile. The diameter is how wide the implant is, the volume is how much filling is inside of it, and the profile is how far the implant will project from the chest. Each measurement will affect each other, so finding the right combination of measurements is the key to finding the perfect size. So for a certain volume, a narrow diameter will result in a higher profile, or projection from the chest.
Perfect for Your Figure
A breast implant of a certain size will not look the same on every woman, which is why it's important to size the breast implant perfectly to a woman's anatomy. That means the implant should be adequately covered by the woman's natural breast tissue, have a width that's slightly smaller than the width of the natural breasts, and looks natural and proportional to a woman's body. For instance, if a woman with a very small frame wanted very large implants, it's important that she get implants that didn't look too crowded on her narrow chest. That can be solved by getting an implant with a narrow diameter and a high profile, which can give her a dramatic look while looking perfectly balanced and natural.
Your Personality and Your Lifestyle
Your implants shouldn't just reflect your body type; they should also reflect who you are. Big personalities tend to want bigger implants, but what if you're not as outgoing? If you have an athletic lifestyle or a more subdued personality, you might not want the biggest breasts you can get. Your new breasts should not be at a size that could impede strenuous activity, and if you're worried about attracting too much attention, you might want a more subtle increase in size than a dramatic one.
Now that you know more about the process, it might be time for you to start your breast augmentation journey. To work with a caring, talented plastic surgeon for your breast enhancement, contact the offices of Dr. Dreyfuss for a consultation.